Hotel Investor Apps
The Hotel ERP & Accounting Solution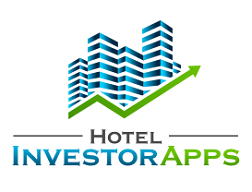 Hotel Investor Apps (HIA) is a smarter hotel accounting software. It is a true cloud-based accounting solution, built on the fastest-growing ERP platform in the world. It provides all the analytics, more automations, greater customization, and more integrations than other more expensive hotel accounting programs and ERP. 
DRIVE GROWTH, LOWER COSTS, AND INCREASE PRODUCTIVITY
With Hotel Investor Apps Accounting you can: 
Latest Technology:

 Discover the latest technology in hotel back office software and how it can supercharge your management

Easier:

 Add and set up new hotels with a few clicks 

Faster:

 Quicker start up, faster more efficient training, in app Help Guide and Universal Search Bar, faster to use, faster to close month end books.  

Quickly access any client, vendor, invoice, etc… with universal search and drill down reporting 

Custom:

 Customize your own reports, or use any ready made report 

User Specific:

 User dashboards easily customized. User favorites to quickly navigate to most used functions. User specific access and security settings. 

Portfolio:

 Manage all your hotels separately, anywhere, anytime, in any device – Then easily view consolidated reports for your portfolio 

Automate: 

Adjust flexible work flows, approval processes and automations – Guaranteed to save you time and money
Hotel Loan Hub
Financing Tool for the Hospitality Industry
Hotel Loan Hub is a financing tool built specifically for the hospitality industry, which comes from 30+ years of experience arranging hotel loans for acquisitions, refinancing, and development. Hotel Loan Hub gives the borrower the power to apply and compare multiple loan terms – for FREE! Borrowers can get to closing sooner, with more certainty using Hotel Loan Hub, and know that they paid lower fees than to a traditional mortgage broker.
Hotel Loan Hub is NOT A LEAD GENERATOR! 
Compare Loan Terms for FREE!

 Whether you are looking for a hotel purchase, refinance or construction loan, you fill out one simplified online application which matches your loan request to hotel-specific lenders. Then, upload the documents lenders need to evaluate your deal and submit REAL Term Sheets. You then compare loan terms side-by-side. 

Close Sooner with More Certainty!

 Choose the best loan offer by comparing interest rates, term, fees, LTV, etc. and then move forward using Hotel Loan Hub proprietary software. You can easily communicate with your lender, send and receive documents, and track lender underwriting progress. Hotel Loan Hub has a simple fee structure at a much lower cost to traditional mortgage brokers. We work with you up through closing and when you receive your funds, you know you got the best deal, at the best price. 
MBA Capital Funding Inc.
Financing for Hospitality Acquisition and Refinance
MBA Capital Funding Inc. arranges financing for all hospitality property types for acquisition and refinance.  MBA Capital Funding's experienced financial consultants provide expert interface with lenders of every level including insurance company lenders, non bank lenders, banks, hedge funds, conduit lenders, and the SBA, as well as with title companies, attorneys, appraisers, surveyors, environmental auditors, lender's counsel, and all other third party providers. Our approach is to educate the borrower, by candidly discussing advantages and disadvantages of multiple funding sources. All transactions submitted to MBA Capital Funding are kept confidential and only disclosed to lenders and those directly involved in the transaction.  We have experience structuring financing with a mixture of conventional loans and unconventional creative financing.
Our network of Lenders is broad and deep. The capital markets advisors of MBA Capital Funding Inc. are trained to evaluate your financing request and determine the best loan program and financing structure for the least amount of cash down, and the lowest interest rate. In short, whatever your hospitality property financing needs, we will seek to find the best solution. Our very competitive fee is based on the size of your loan and other factors which we can discuss. MBA Capital Funding Inc. is based on integrity and dedicated to an open and honest relationship with you and our Lenders. We have comprehensive knowledge in commercial financing for hotels, and a very in-depth understanding of the hospitality business.
Hotel Loans –

 
The following are brief descriptions of typical available for purchase in a wide price range: 
Loan Type

Project Price Range

Current Rates

Down Payment

Pre-payment Penalties

Term

SBA 7A

$1,000,000 – $5,000,000

Prime + 2.25 to +2.75, Variable

15 – 25%

Yes

20 – 25 years

SBA 504

$3,000,000 –  




$15,000,000

Fixed or Variable

10 – 25%

Yes

20 – 25 years

Conventional, US

Any

Fixed or Variable

25 – 35%

Vary

5 – 20 years

Securitized (CMBS)

$3,000,000 and Up

4.5 – 5.5%

30 – 35%

Yes

5 – 10 years

Insurance Co

>$10,000,000

5.7%+

25 – 40%

Vary

5 – 10 years

Seller 1st or 2nd

Any

6 – 10%

10 – 30%

No

1 – 10 Years

USDA B&I

Up to $25,000,000

Fixed or Variable

10 – 30%

Yes

20 – 30 years

Of course, every transaction is unique. Lenders consider purchasers' credit, the property's past performance, the market location, the purchasers' experience, purchasers' cash down, and other factors. These factors will affect rate and terms. In some loan programs, you may also be able to finance working capital, improvement expenses and standard closing costs into the loan.